Earn Up To $462 Per Sale With $3000 In JV Prizes
A Brand-New Software Auto-Creates Fully-Functional FLIPBOOKS In Seconds That You Can Sell & Keep 100% Profits
Free Hosting Included – Pre-Loaded With 2000+ FlipBooks - Create FlipBooks From PDF, Images, Text
Launch Ends On
9th DEC
11:59 PM EST
EazyFlipBook Is Brand New App AUTO Creates Fully-Functional FLIPBOOKS In A Flash That You Can Sell & Keep 100% Profits…
2000+ FlipBooks In 50 Niches Pre-Loaded To Get YOU Started Instantly So You Can Sell or giveaway To clients for leads or profits
Here Is Why You 
Should Promote EAZYFLIPBOOK
We have got congruent funnel

packed

with upsells that make CBSitePro the powerful tool for our subscribers to generate good results and big commission online

I ALWAYS recip.

Promote the EazyFlipBook launch

and we will do the same for you when you release something that fits our list..

EazyFlipBook comes loaded with robust features

that enable you to create a fully-functional FlipBook In Seconds.

We have used high-quality,

professional

designers, videographers, and copywriters

to make sure you get the best conversions and make as much money as possible

You can make

up to $462 per customer

with our congruent funnel that's filled with upsells that are proven to convert.
Sign up to get into touch for IMPORTANT launch and leader board updates. Nothing else
We've developed proprietary artificial intelligence that lets you AUTO-Create Fully-Functional FLIPBOOKS In A Flash That You Can Sell & Keep 100% Profits.
As You Know Business Owners & Marketers LOVE FlipBooks Because…
Flipbooks are easy to use 

Flipbooks are responsive across all devices

Flipbooks are easy to share. There are no print or distribution costs.Instantly share your flipbook via a simple link on social media or in an email. No upload or download time needed.

Flipbooks have built-in security options.Decide who can view, share and download your digital publication. 

Flipbooks give you insightful marketing statistics. Gain insightful data on your readers… how they came to see your flipbook, their demographics, number of views, device and more.
What if There is A Brand New Ground-Breaking Software Creates Fully-Functional FLIPBOOKS In A Flash That You Can Sell & Keep 100% Profits.
2000+ FlipBooks In 50 Niches Pre-Loaded To Get YOU Started Instantly So You Can Sell or giveaway To clients for leads or profits
Get Launch and Contest Update, 
Nothing More:
​
​
                          STARTING:                                               ENDING: 
      DEC 5th   AT 11 AM EST            DEC 6th   AT 11:59 PM EST 
​
​
​
                          STARTING:                                               ENDING:
 DEC 7TH AT 12 AM EST               DEC 8TH   AT 11:59 PM EST
​
​
​
                         STARTING:                                                   ENDING:
   DEC 9TH   AT 12 AM EST                 DEC 9TH  AT 11:59 PM EST
Note : In order to qualify for a prize, you need to earn at least the same amount in commissions or you'll receive Prize on Pro-Rata Basis.​
No teams - every man and woman for themselves
Create A Fully Functional FlipBook In 3 Simple Steps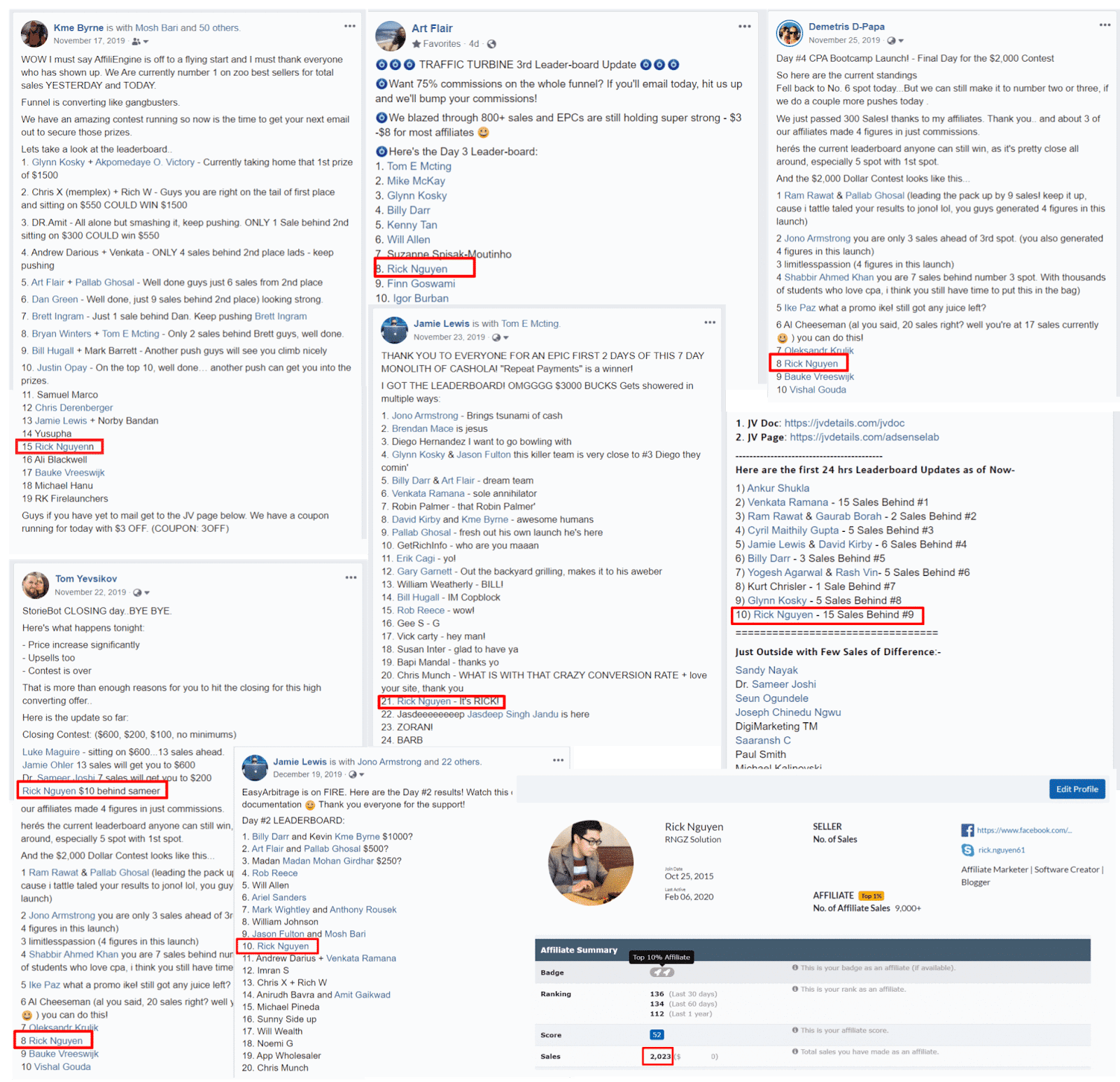 If You Need Review Copies, Product Demos, Swipes, Bonuses Get In Touch With Us
Facebook
/ricktheinternetguy
Check Out A Sample FlipBook Created By EAZYFLIPBOOK
​
-Work In Any Niche 
-100% Newbie Friendly
-Fully Customisable
-Unlimited Interactive Videos For Better Engagement and Conversions
-Dedicated and on-going support
-Promote products/Grow Social      Profiles/Show Guidance/ Show    Directions/Collect Leads/Segment Your  Viewers through unlimited interactive  elements placed on the video.
-Get Unlimited Social Traffic Using Our In-    Built Bulk Social Schedule App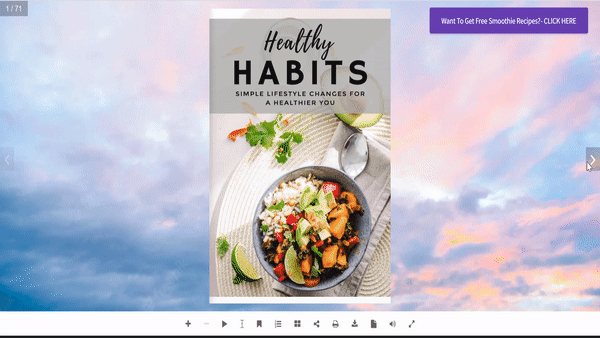 Here Is What You Get When Promoting EAZYFLIPBOOK
Create A Fully-Fucntional FlipBook From: PDF, Text and Images.
FE: EAZYFLIPBOOK REGULAR ($17)
Pre-Loaded With 2,000 Ebooks In 50 Niches To Start Creating Your Own FlipBooks
OTO1: EAZYFLIPBOOK UNLIMITED ($47)
OTO2: EAZYFLIPBOOK ADVANCED ($67)
OTO3: EAZYFLIPBOOK MARKETPLACE($37)
An upsell Creates Completely Automated and Done-For-You Book Affiliate Websites Loaded With 90,000+ eBooks, Physical Books & AudioBooks In Just Seconds
Free Hosting Included – 90K DFY Books In 130+ Categories  – Automatic Site Creation
OTO4: EAZYFLIPBOOK 
PROFITSTREAM ($47)
1-Click Freelancer Marketplace Builder Auto-loaded with 25,000 DFY Gigs Under Different Categories + Automatically Embedded With Your Affiliate Link.
Place a fancy otp-in form on your flipbooks to automatically collect leads
Auto-capture email leads to your EazyFlipBook dashboard
 Ability to add opt-in form from any autoresponders 
Create Unlimited Articles From Our DFY Content Builder - users can create as many articles as they want
Get Unlimited Reseller Licenses (Sell EazyFlipBook And Keep 100% Profits)
INCLUDES commercial rights - users can create & sell FlipBooks to client
Create Unlimited FlipBooks - users can create as many FlipBooks as they want
Series of in-depth training videos shows all the ins and outs of the software.
All FlipBooks Are 100% Customizable - Change Name, Description, Color, Logo, Background In Just 1-Click
Share Or Embed Your Flipbooks Anywhere
Web-Based App, So There's Nothing To Install.
Done-For-You FlipBook Content Builder (From 500+ Sources)
Create Unlimited EazyFlipBook Accounts For Your Clients
OTO5: EAZYFLIPBOOK AGENCY ($197)
Add Call To Action + Clickable Link To Your FlipBook To Promote Anything You Want
But We Need To Accept The Truth Creating A Stunning FlipBook Is a Daunting Task because:
You Need To Spend weeks writing the content and Buy expensive designing tools to turn your boring PDF or eBook into a FlipBook

You Need To Watch videos to learn how to insert links, videos etc. inside your FlipBooks

You Need To Pay $450 - $650 Per FlipBook On Platforms Like Fiverr
Step 1: Login To EazyFlipBook Cloud-based app
Step 2: Use 2000+ FlipBooks In 50 Niches Pre-Loaded To Get YOU Started Instantly 
Or 
Create Flipbook from PDF, Images, or Text 
Or 
Use Our DFY Content Article Builder To Create Content For Your FlipBook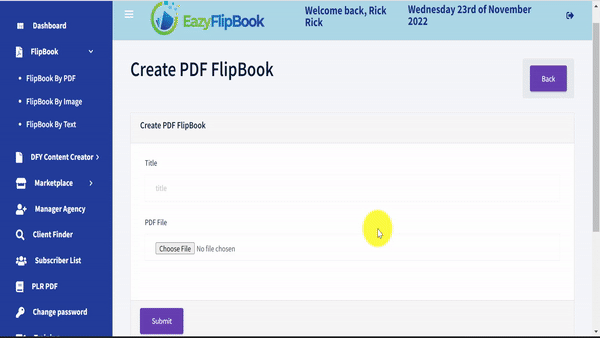 Step 3: Watch As The App Instantly Creates A Fully-Functional FlipBook In Seconds That You Can Share Or Embed Anywhere
You Can Add your EazyFlipBook Affiliate Link into our FlipBooks… so you get paid instantly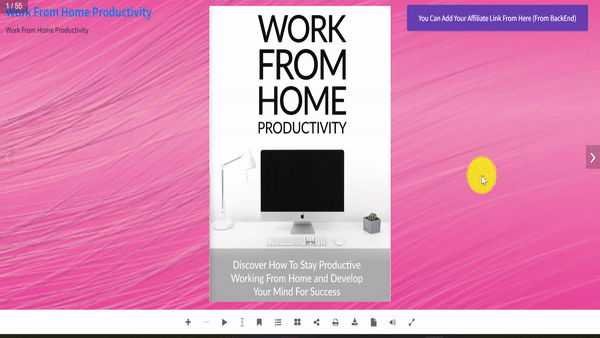 Pixel Integration Included: Facebook Pixel ID, Google Analytics ID, and Google Tag Manager ID
Branding Removal: Remove EazyFlipBook branding and add your own brand and your link.
Test A Real FlipBook Below (Our Created FlipBook Can Be Embedded In Any Website or Landing Page)
Add your own gigs and charge your clients in the way you want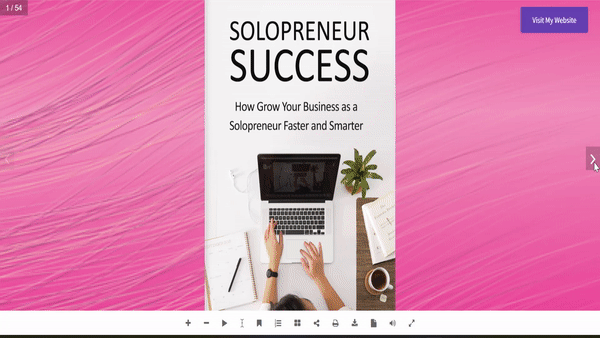 Auto-Blog Builder Module With Unlimited Articles